Management Team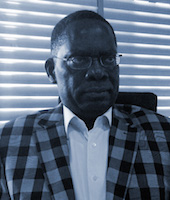 Mr. Anthony Arenyeka – Managing Director
Tony Arenyeka has B.sc, MBA & M.TPM.. He had a stint at Toyota Nigeria Limited as Asst. General Manager, before taking outside position as the Director-General (Country Manager) of the Nigerian Office of the then GM Latin America, Africa & Middle East operations (LAAM) and eventually becoming the Managing Director of GM Nigeria Limited. He is an alumnus of the Cranfield University UK Executive Management Programme. He is a member of the Institute of Directors.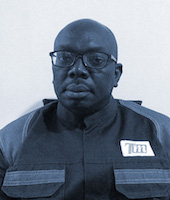 Mr. Oseme Oigiagbe – Executive Director
Oseme Oigiagbe holds MBA, M.sc in Corporate Governance from Leeds Metropolitan University, UK. He has many years auto industry experience working with CFAO and later RT Briscoe PLC, holding positions of Marketing Manager, Group manager and Regional Manager before his appointment as General Manager, to pioneer the Ford franchise in Nigeria. He is a member of many professional bodies including the American Society of Mechanical Engineers, Nigerian Institute of Management and the Motor Industry Institute, UK.   He is an alumnus of the Lagos and London Business Schools, respectively.